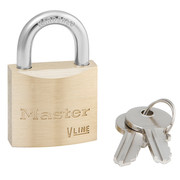 Click to Enlarge
Dimensions:
A – 5mm (0.19in)
B – 14mm (0.56in)
C – 14mm (0.56in)
Body Width – 29mm (1.16in)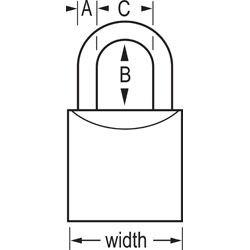 Model No. 4130KA
The Master Lock keyed alike 30mm solid brass locks provide school officials simple key access to ALL locks on site.
Features:
Keyed Alike - Order multiple locks to open with the same key
Non-rekeyable, 4-pin tumbler cylinder provides pick resistance
Brass body provides resistance to the elements
Hardened steel shackle for extra cut resistance
Best Used For:
Cabinets
Equipment Storage
Fences
How to Order
E-mail your school's purchase order to neworders@mlock.com.
Customer service will call you back to confirm order.
For more information, contact Customer Service at 1-800-227-9599.